Freedom Boat Club
The intelligent way to boat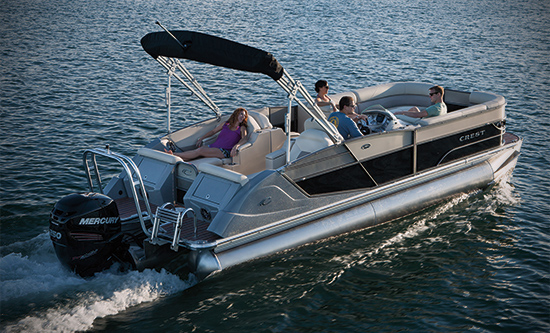 Freedom Boat Club is a private membership club on Lake Conroe. As a member, you have unlimited access to an entire fleet of high-end boats at your home location, as well as access to boats at over 80 locations across the country. FBC's fleet includes bowriders, pontoons, fishing boats, and deckboats.
All you do is reserve your boat, show up, and take off. The boats are always clean, fueled, and ready to go. FBC members get to enjoy all the thrills of boating, with none of the hassles. No cleaning, trailering, storage or maintenance is involved.
Located in Waterpoint Marina on Lake Conroe's southern side, FBC is in the heart of great food, music, and entertainment.
Since 1989, Freedom Boat Club has redefined the boating experience. Don't miss out on a summer of fun on the water. Call and schedule a tour today – the boat is waiting! Visit www.freedomboatclub.com or call 832-768-8432