April 17, 2020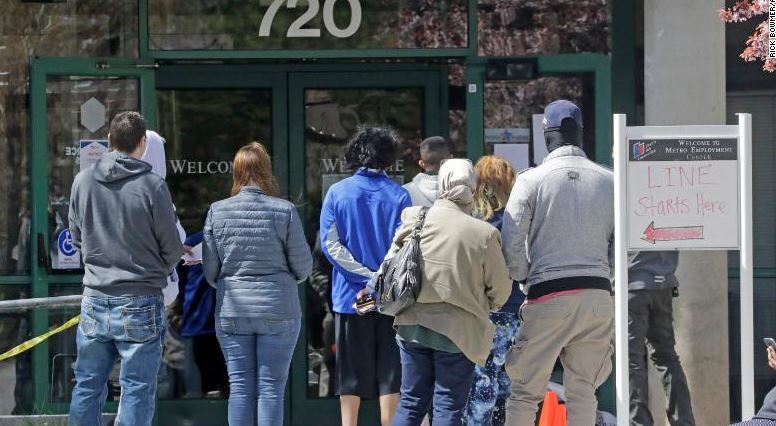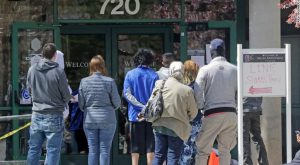 Photo courtesy of CNN
Another week, and another tally of over 5 million unemployment claims, bringing the total over the last month to around 22 million.  That is an almost unfathomable 13.5% of the workforce…in just the last 30 days!  While I write, we also have oil below $20 per barrel and a stimulus plan that is already running out of funds in some areas like the Paycheck Protection Program ("PPP") for small businesses.  Only 2 weeks after its launch, the SBA has completely stopped accepting PPP loan applications while the government figures out if and when it will add more funds to the program.  Any prediction of a quick recovery should be out the window, but how does all of this translate to something meaningful for property investors?
At current tally, our property management firm is almost mirroring the recent unemployment filing rate with about a 13% delinquency rate.  Many of these tenants have made partial payments, and almost all are expecting to pay once they get their stimulus (has happened thank goodness for many folks now!) and unemployment payments.  I believe at heart that people are hard working and honest, and I can honestly say that almost all of our tenants are working with us to keep us updated on their situation and wanting to pay as soon as they can.  My prediction at the end of the month is that still between 5% – 10% of our tenants will not be able to pay in full.
The good news is that the federal government is talking about more rounds of stimulus that would help out small businesses and likely more funds directly to individuals.  There are also starting to be discussions about reopening the economy, though this will certainly be gradual and different from state to state and city to city.  As a country, we have been able to shorten the duration of a shutdown though, which is remarkable.  It will take time, but the pain we are enduring will allow us to open sooner than previously thought.
Back to property investors.  Yes, this is horrible right now.  But when we start to open back up, property investors will have a larger pool of potential tenants than before.  Many individuals that had been saving to buy a house have sadly had to eat into their savings now and will continue to rent.  For those that still intend to buy, getting mortgages is becoming increasingly difficult.  Lending standards have severely tightened regardless of how low interest rates are.  For more details, this article does a good job summarizing why:  https://www.cnbc.com/2020/04/13/coronavirus-why-its-suddenly-much-harder-to-get-a-mortgage-or-even-refinance.html
For now we have to be patient.  Opportunities will come, and I believe property investors will benefit in the long run.  As a property investor myself, I know this is easier said than done.  I'll be hanging on right along with you and will keep you updated along this crazy journey.
Charlie Roseland
President