I JUST BOUGHT ANOTHER HOUSE! BUTWHATDOIDO WITH THE ONE I'M MOVING OUT OF?
Brought to you by Advantage Asset Management – A Houston Property Management Company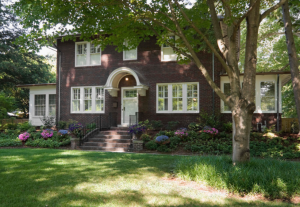 It's an exciting time moving from one house to the next. Maybe you needed to move out of your starter home into something
bigger. Maybe you got a new job, and your current house would not make sense to live in because of travel time to work. Whatever the reason, owning two homes at the same time can be intimidating. Most people don't want two mortgages if they're getting zero utility out of one. So, what are the options?
Being a property management company in Houston and surrounding areas like The Woodlands, Conroe, and Spring, we run into this all the time. This article will talk you through selling versus renting as well as important considerations if going the rental route.
EVALUATING SELLING VS RENTING
The two most common options would be selling the house or putting it up for rent. In our article, I Inherited a Home, Now What? we go into some detail about these two options. I encourage you to link to the above article for a more in-depth look. We won't go into that level of detail here, but ultimately it comes down to local market conditions and your personal financial situation.
For example, if you owe a lot on the first home still or have not lived in it long, the fees and lack of price appreciation could rule out selling at this time.
THE LANDLORD ROUTE
If you've done the research and decided you likely want to become a landlord, there are several things to consider. Some of the main questions we get are:
What needs to be done to make a house rent ready
How long should I expect it takes to rent out
Should I use a property management company
Besides fixing any obvious repairs, making a house rent ready requires that you make any modifications necessary in order to comply with local regulations as well as make it aesthetically pleasing. Typically, regulations require a smoke detector be in every bedroom and living area. Some counties require certain types of locks on front and back doors or peepholes on front doors.
LILY UPGRADES HER HOUSE – (name changed to protect anonymity)
*To Read the Full Article, CLICK below.